Black Friday Shopping for Southerners
Planning for Black Friday
I have a tea towel in my powder room, dawling, that says "Southerners: people partial to front porch sitting, sweet tea, peaches, bourbon, fast horses and beautiful women." Fast horses, bourbon… this got me to thinking about the Black Friday that is upon us. Thanksgiving night, we will scour our newspapers and write in our planners the course of the day in order to check items off of our list. A list that may include small appliances, televisions, jewelry or textural art. We'll make a list of the stores, products, and prices of what we want to buy, and then set our alarms for the most ungodly hour. All to participate in the day where we get the best bargains and retailers turn their red columns to black. Part of me asks, how is this possible? We get bargains, they make enough money to change their books for the entire year? Anyhoo, I digress…
Staying on Track
After careful planning, the alarm sounds and we're off! We truly leave our homes with a desire to stay on track, follow our lists; but oh my, all the pretty things!  Some of us even jockey for position by getting in line at midnight for the item listed at the best price in a store that doesn't open until 5 am.
The race is further complicated by other shoppers crowding us, nosing in on our purchases. At 8 am we call and wake up Grandma to ask her to relay for us at Macy's, because the napkin rings we are in line to purchase at World Market are an extra 10% off!  We forgot… Grandma isn't a young filly anymore.
We downsize our purse to keep our hands free. We need all the help we can get to carry all those packages to the car.  Credit cards are expertly chosen and cash is counted just in case the whole internet crashes and credit card machines are not working. Our goal is to finish and rank first in the Triple Crown. Just like all the other thoroughbreds in this race.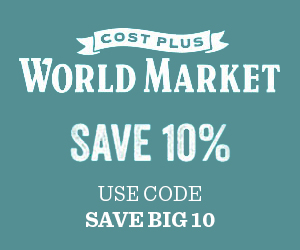 Keep in mind that I may receive commissions when you click my links and make purchases. However, this does not impact my reviews and comparisons. I work hard to keep things fair and balanced, in order to help you make the best choice for you.
Triple Crown
We will be one of the shoppers who "rush home with their treasures."
We will have participated in the greatest 24 hours in retail and placed for payout.
The presents are wrapped in rose red paper and the bourbon is in the glass. Kentucky bourbon of course!
And as for the sweet tea, and beautiful women…
We save that for Christmas Day. We get dolled-up in the bargains we found for ourselves, climb onto the front porch swing at Grandma's and toast our success with a glass of sweet tea.

Have a happy Black Friday and successful Cyber Monday, Sweet Pea!