Inspire and Be Inspired by Textual Art
What is Textual Art?
Textual Art is art that uses the written word to convey feelings, add a personal touch to our homes and/or tell our own love stories. The art medium has been around since the 1950's. There were signs and art inspired by drug hallucinations in the 60's and 70's. The 70's were painted with words like Love, Peace, Groovy and phrases such as "Make Love, Not War!" Graffiti contributes and has just recently been considered a medium of its own.
In the last few years textual art took a new turn mostly inspired by Joanna Gaines. The words GATHER, TOGETHER, HOME, FAMILY and some personal phrases are made out of metal, wood and paint and used to decorate our homes. These words remind us of what is important in life.
Textual Art continues to inspire us to share our dreams, support our troops, wish others happy holidays and even create positive vibes in our home.
Keep in mind that I may receive commissions when you click my links and make purchases. However, this does not impact my reviews and comparisons. I work hard to keep things fair and balanced, in order to help you make the best choice for you.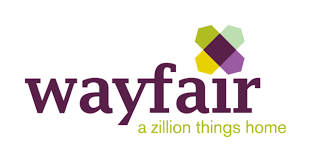 It occurred to me as I thought about writing this post, that one beautiful example of textual art is the written word of God. He created the world by speaking, and then He inspired His saints to write it down so we could read it, teach it and share it with each other. It is where we find our hope, our joy and the story of Christmas.
Get in the Spirit of the Season with These Pieces of Textual Art
If you are want to know how southerners shop for textural art, read this before you head out on Black Friday.
Once you've found and hauled your perfect Christmas tree home, hang one or both of these beautiful textual art pieces near the tree. Or, another fun way to display it… on an easel beside the tree. Add a red truck and a few vintage toys to complete the look.
How to Use Textual Art in Your Home
Christmas is the most wonderful time of the year – YES! But, here are a few more examples of how to use textual art in your home. These also make great gifts for the newlywed in your family, the friend who's doing a bathroom remodel or Mom, who loves her family.
For the Newlywed

Sit this lovely phrase on a foyer table with other items that are special to you, like a wedding photo.  Or hang it over your front door to remind you what you have to come back to at the end of the day.
For the Homeowner in the Midst of a Remodel

Enjoy a nice soothing bath after that stressful remodel with this sign hanging near your bathtub. Add apothecary jars filled with tranquil bath salts, bubble bath and luxury soaps to reap the rewards for your hard labor. And of course, if you indulge, pour a glass of bubbly!
For Mom
Prop this Family Textual Art on the mantel or a dresser in front of a large mirror. Sit it on your hearth with a topiary and candles or hang it over your kitchen table with flanking family photos. No matter how you decide to add textual art to your decor, remember this my dear reader…
I Love You to the Moon and Back